Living Room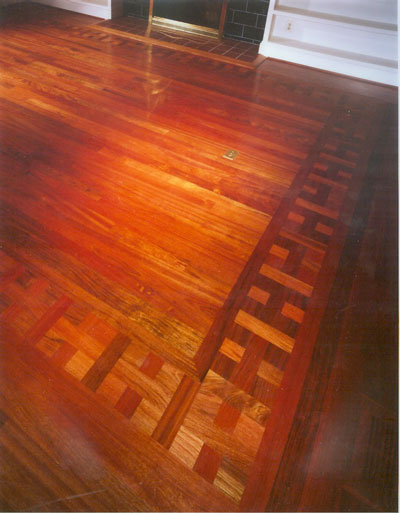 Living room floor of Brazilian Cherry with basket weave border around the edges.
Dining Room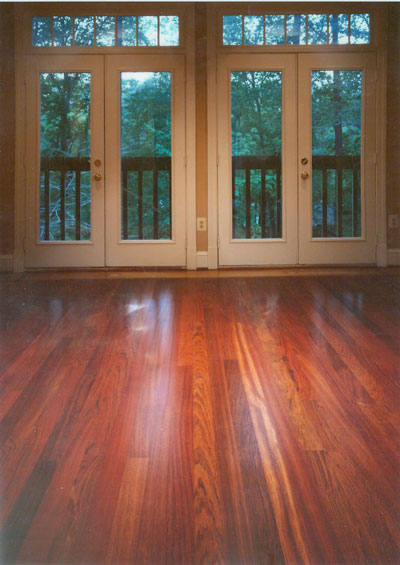 Dining room of Brazilian Cherry, using oil base finish and low odor water base polyurethane.
Sunroom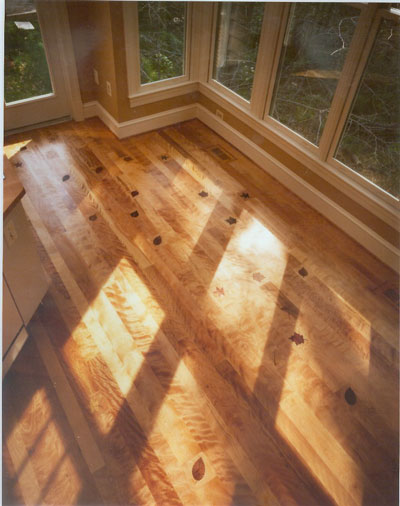 Sunroom with leaf inlays in Flaming Birch floor • Leafs are of different patterns and different woods. All leaf inlays were hand cut.
Entry Way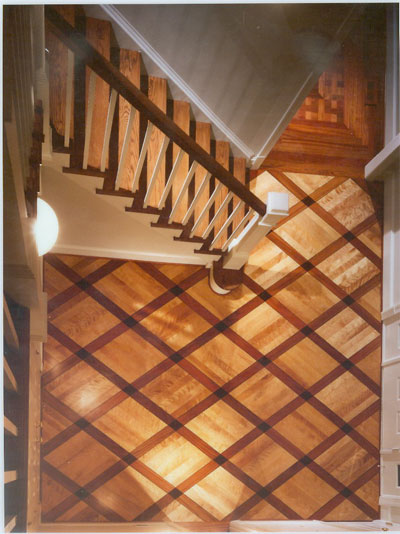 Entry way of Flaming Birch in diamond pattern with individual borders of Brazilian Cherry and Wenge Wood.
Hallway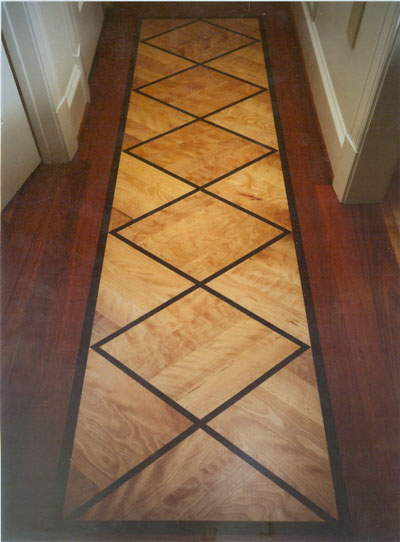 Hallway continuing the similar design from entry hall using diamond pattern with the light and dark hardwoods.
Octagon Inlay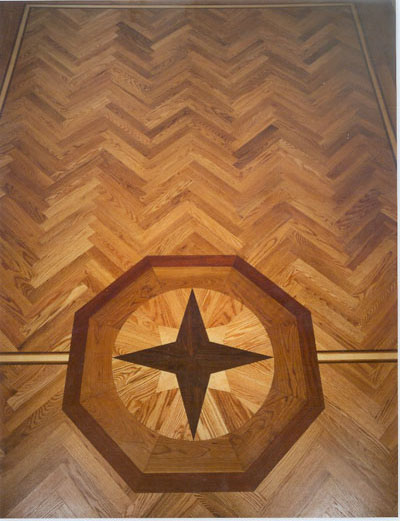 Octagon compass inlay design in a basket weave floor using individually cut hardwood pieces to form the pattern.